Community Bulletin Board
WE WANT TO REMIND YOU ABOUT MANNA HOUSE MINISTRIES $6 HOMEMADE LUNCH SPECIAL FRIDAY FROM 11AM-1PM. EAT IN, TAKE OUT OR GET FREE DELIVERY WITH 5 OR MORE ORDERS! THIS WEEK'S SPECIAL, TACO SALAD, DESSERT & DRINK FOR JUST $6 Call 752-7075 OR 931-214-9932. ALL PROCEEDS GO TO CONTINUE TO BUILD THE HOUSE OF HOPE!
WALK THE PAVEMENT POUNDERS" RACE THROUGH JAMESTOWN" ON MAY 11, 2019 AT 8:00AM
COST IS $20. AND IT INCLUDES A T-SHIRT. DEADLINE FOR REGISTRATION IS MAY 3 IF YOU WANT A SHIRT.
CALL PATRICK FLOWERS @ 931-239-9642 FOR MORE INFORMATION
REGISTRATION FORMS CAN BE PICKED UP AT YORK INSTUTITE IN THE FRONT OFFICE. MADD FITNESS OR HALL'S PHARMACY
ROTARY CLUB , CHICKEN RUN 5K & FUN RUN SATURDAY MAY 25, 2019 FENTRESS COUNTY FAIRGROUNDS
FENTRESS COUNTY'S "HERITAGE DAYS" TO PRESENT THE HICKS FAMILY  
        "Heritage Days: A Festival of History and Culture, will welcome ballad singers,
Carmen Hicks McCord and her family to the outdoor stage at the Fentress County
Courthouse, Saturday, April 27, at 10am.   A full schedule of Heritage Days (April 26-27)
will be published in THIS week's Courier.
FENTRESS COUNTY CHAMBER OF COMMERCE 
SCHOOL – Graduations are as follows:
York Institute  – May 17th at 7 pm
Clarkrange High School – May 18th at 6 pm
Pine Haven Elementary – May 20th at 6 pm
South Fentress Elementary – May 20th at 7:30 pm
Allardt Elementary – May 21st at 6 pm
York Elementary – May 21st at 7:30 pm
FENTRESS COUNTY PRE- K & KINDERGARDEN REGISTRATION
FRIDAY, APRIL 26,2019
BEGINNING AT 8:00 a.m. AT EACH ELEMENTARY SCHOOL
CHILDREN ARE ELIGIBLE TO ATTEND PRESCHOOL IF THEY
TURN 4 YEARS OLD ON OR BY AUGUST 15, 2019. AND KINDERGARDEN
IF THEY TURN 5 YEARS OLD ON OR BY AUGUST 15, 2019.
FOR MORE INFORMATION CONTACT YOUR ELEMENTARY SCHOOL
OR FENTRESS COUNTY BOARD OF EDUCATION AT 879-9218
CHURCH NEWS:
JOIN SPRINGS CHAPEL CHILDREN'S CHURCH  FUNDRAISER FOR BANNER'S BLESSING BOX " CAMPING FOR CANS"
APRIL 26TH @ 5:30 P.M.
COOKOUT DINNER/BONFIRE & KIDS CAMP
KIDS ARE COLLECTING CANS AT THIER " CAMPS" ALONG WITH DONATIONS TO SUPPORT "BANNER'S BLESSING BOX"
COME OUT & SHOW LOVE FOR OUR COMMUNITY & SUPPORT THIS BLESSING MINISTERY & THE KIDS WHO LOVE IT!
COMMUNITY FISH FRY, SATURDAY APRIL 27TH , AT MT. GILEADS CHURCH IN BANNER SPRINGS AT 5 P.M. .
COME  FOR GREAT FISH AND FELLOWSHIP  !!!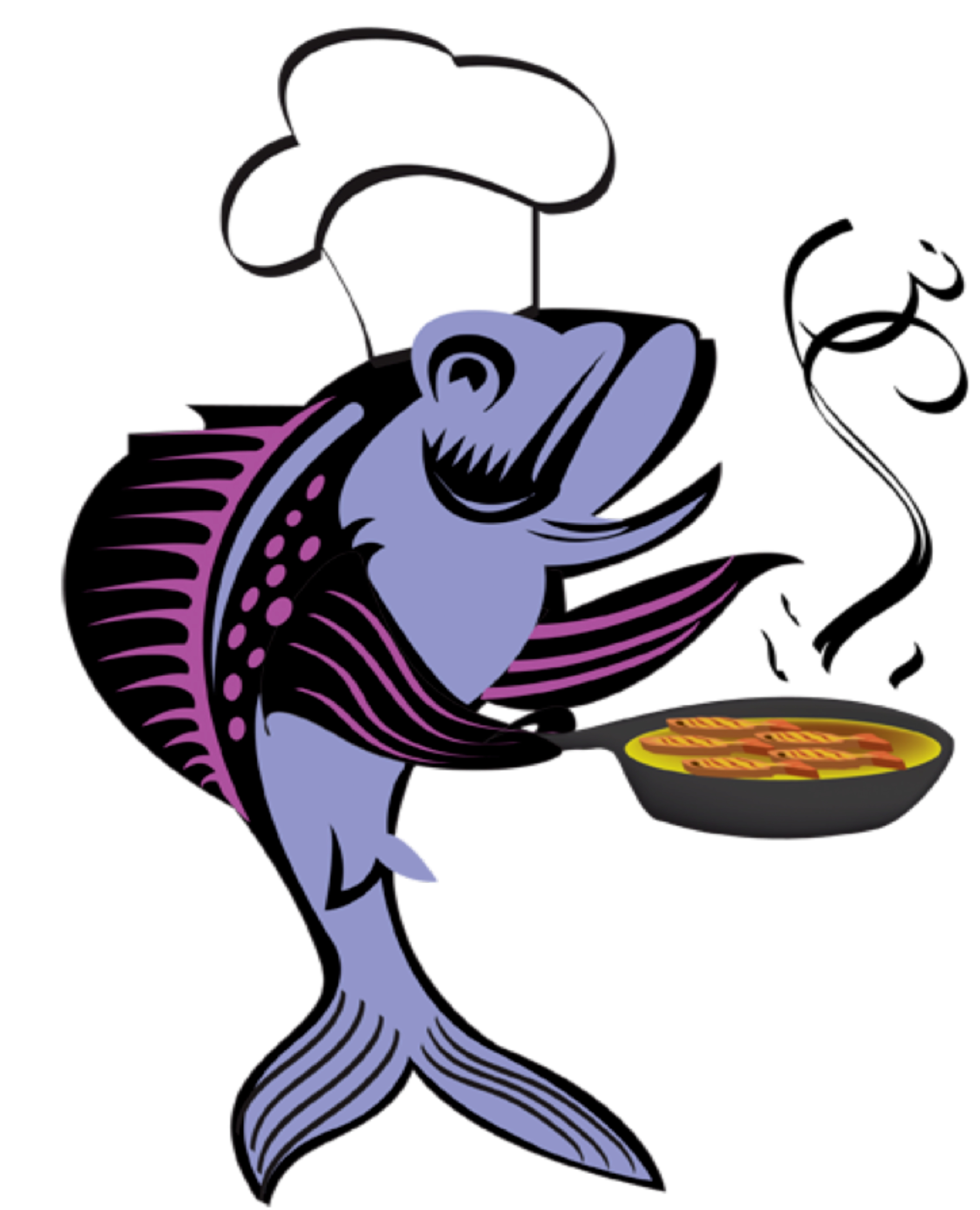 Pastor Vernon Goad and the congregation of Fellowship United Baptist Church would like to invite you to revival with Brother Bruce Dunford preaching starting Sunday, April 28th. Starts at 6 on Sunday and 7 during the week. Everyone is welcome!
THERE WILL BE A BIG GOSPEL SINGING WITH THE CARTER FAMILY BAND FROM ASHLAND ALABAMA.
AT LOVE AND GRACE FULL GOSPEL CHURCH, MOODYVILLE, TNSERVICE STARTS AT 10:00 A.M. MAY 30TH
PASTOR: JOHNNY AND NADINE REXROAT INVITE EVERYONE TO ATTEND !!!!!
JONATHAN WILBURN TO HOST JACKIE WILBURN MEMORIAL SPRING SING DURING SOUTHERN GOSPEL WEEK IN SMITH COUNTY
 – Event set to take place April 25-28 – 
Carthage, TN – The Jackie Wilburn Memorial Spring Sing kicks off April 25 at the Smith County Agricultural Center in Carthage, TN, with several of Southern Gospel Music's most popular and talented recording artists taking the stage to honor the memory of the late Jackie Wilburn. The event will take place four straight days, April 25 through 28, and will be hosted by Jackie's son, Jonathan. "My dad was not only a wonderful, anointed preacher of the Gospel for many years but he was the patriarch of the Wilburns," Jonathan shares. "He truly 'walked the walk' and set a tremendous example for my brothers and me, and it is an honor to carry on the rich heritage that  he set for us." In honor of this exciting event, Smith County has deemed the week of April 22 as Southern Gospel Week for Smith County.
In the 1980s, Jackie and his wife, Elaine, began touring and singing with their sons, as The Wilburns. The family achieved national prominence throughout two decades, enjoying such hit songs as "Outside The Gate," When Dust Shall Sing" and "Resting Place."
Throughout the four-day event, joining popular soloist Jonathan Wilburn, will be Elaine Wilburn, as well as the dynamic duo of Wilburn & Wilburn, which features Jonathan and son, Jordan, marking three generations of Wilburns together on stage for the event. Thursday night's line-up will feature Gold City and Jay Parrack, with Jonathan Wilburn, as well as a Gold City Reunion as both Jonathan and Jay were members of the popular quartet for more than a decade. Other talented recording artists scheduled to appear throughout the weekend will include The McKameys, The Perrys, The Inspirations and talented pianist, James Rainey. No tickets are required for the event; however, the requested donation for general admission seating is $10 per person at the door. A love offering will also be received.
Concerts Thursday, Friday and Saturday will take place beginning at 7:00pm each evening, with Sunday's matinee starting at 2:30pm. The Smith County Agricultural Center is located at 159 AG Center Lane in Carthage. The Ag Center is located on Hwy 53 North, just off I-40, a short drive from Music City, USA, Nashville, TN. Plenty of camping is available on the grounds of the Smith County Ag Center.
Complete information regarding the Annual Jackie Wilburn Memorial Spring Sing is available at
www.jonathanwilburn.com
or by calling 256-459-4769.
WEST FENTRESS BAPTIST CHURCH WILL BEGIN REVIVAL
MONDAY, APRIL 22ND @ 6:30PM With Brother Jeffie Durham. special singing nightly.
PASTOR T.J. WATERS & CONGREGATION WOULD LIKE TO INVITE EVERYONE TO ATTEND!!!!! THE CHURCH IS LOCATED AT 1195 BOATLAND RD JAMESTOWN.
—————————————————————————————————————————————————————
L.B.J.& C. HEAD START 
SERVING CHILDREN AGES 3-5 INCLUDING CHILDREN WITH DISABILITIES.
SCHOOL READINESS AND THE WELL-BEING OF YOUR CHILD IS THE PRIMARY
GOAL AT L.B.J.&C. HEAD START.
CLARKRANGE HEAD START (931) 528-3361
L.B.J.C CENTRAL OFFICE (931) 528-3361
FENTRESS COUNTY SCHOOL CALENDER FOR 2019
JANUARY: (20 days in school)
Thursday 3rd – Teachers and students return from break
Monday 21st –  MLK Day – No School
FEBRUARY: (19 days in school)    
Monday 18th – President's  Day- No  School
MARCH: ( 16 days in school)
Friday 8th – End of the 3rd nine weeks ( Can change with snow days used)
Week of 11th– Parent teacher conferences two afternoons from 3 to 6 P.M.
Monday 18th through Friday 22nd – Spring break, No school
APRIL: (21 days in school) 
Friday 19th– Good Friday- No school
15th-30th-TCAP Testing window??? ( subject to change)
MAY:   (17 days in school)
Wednesday 22nd– Last full day of school
Thursday 23rd– Administrative day
Friday 24th– Last day of school -short day
93 DAYS FOR SECOND HALF
Fentress County Citizens, Best Friends Sanctuary would like to announce the release of low Income Spay/ Neuter Funds.
Our grant has been accepted and money is now available for Spay/ Neuter services for low income citizens of Fentress County.
You must meet the income guidelines of less than $36,000.00 per year, proof of income REQUIRED.
There is a $25.oo co-pay per animal. payable to Best Friends Sanctuary.
You will need to fill out an application- they are available at either local vet office or @ D & D Auto Parts. ( 931)-879-8169
Provide the proof of income and  the co-pay of $25.00 . Drop off at D&D Auto Parts or mail to P.O.1038 Jamestown. TN.38556
No application will be processed without the proper documentation of proof of income and the $25.00 co-pay.
There is a limited amount of money and these applications will be processed
on a first come/ first served basis.
——————————————————————————————————————————————————————————————————-
THE PICKETT COUNTY EXTENSION IS NOW TAKING ORDERS FOR STRAWBERRY & BLUEBERRY PLANTS. CALL 864-3310
——————————————————————————————————————————————————————————————————–[/vc_column_text]
BOOK SALE AT FENTRESS COUNTY LIBRARY
BOOKS FROM 10 CENTS TO 50 CENTS
---
L.B.J.& C. HEAD START 

SERVING CHILDREN AGES 3-5 INCLUDING CHILDREN WITH DISABILITIES.

SCHOOL READINESS AND THE WELL-BEING OF YOUR CHILD IS THE PRIMARY

GOAL AT L.B.J.&C. HEAD START.

CLARKRANGE HEAD START (931) 528-3361

L.B.J.C CENTRAL OFFICE (931) 528-3361

——————————————————————————————————————————————————————————————————–

     

FENTRESS COUNTY SCHOOL CALENDER FOR 2019

JANUARY: (20 days in school)

Thursday 3rd – Teachers and students return from break

Monday 21st –  MLK Day – No School

FEBRUARY: (19 days in school)    

Monday 18th – President's  Day- No  School

MARCH: ( 16 days in school)

Friday 8th – End of the 3rd nine weeks ( Can change with snow days used)

Week of 11th– Parent teacher conferences two afternoons from 3 to 6 P.M.

Monday 18th through Friday 22nd – Spring break, No school

APRIL: (21 days in school) 

Friday 19th– Good Friday- No school

15th-30th-TCAP Testing window??? ( subject to change)

MAY:   (17 days in school)

Wednesday 22nd– Last full day of school

Thursday 23rd– Administrative day

Friday 24th– Last day of school -short day

93 DAYS FOR SECOND HALF

———————————————————————————————————————————————————————————————————————————————————————————————–

Fentress County Citizens, Best Friends Sanctuary would like to announce the release of low Income Spay/ Neuter Funds.

Our grant has been accepted and money is now available for Spay/ Neuter services for low income citizens of Fentress County.

You must meet the income guidelines of less than $36,000.00 per year, proof of income REQUIRED.

There is a $25.oo co-pay per animal. payable to Best Friends Sanctuary.

You will need to fill out an application- they are available at either local vet office or @ D & D Auto Parts. ( 931)-879-8169

Provide the proof of income and  the co-pay of $25.00 . Drop off at D&D Auto Parts or mail to P.O.1038 Jamestown. TN.38556

No application will be processed without the proper documentation of proof of income and the $25.00 co-pay.

There is a limited amount of money and these applications will be processed

on a first come/ first served basis.

 ——————————————————————————————————————————————————————————————————————————————————————————————-

JOB OPENING:

Local greenhouse has openings for seasonal employees for work this spring and early summer.

Work consists of working with plants, filling and moving containers, loading and unloading trucks,

and other duties as required. Knowledge of different plants will be helpful but not required.

drug testing required. Call 931-879-5426 for further information.

————————————————————————————————————————————————————————-

THE PICKETT COUNTY EXTENSION IS NOW TAKING ORDERS FOR STRAWBERRY & BLUEBERRY PLANTS. CALL 864-3310

——————————————————————————————————————————————————————————————————–

HISTORIC PRESERVATION CONFERENCE SCHEDULED BY FENTRESS COUNTY HISTORICAL SOCIETY

The Fentress County Historical Society has announced that it will host a Historic Preservation Conference, Friday, March 8.

The event, which will be held at first Baptist Church in Jamestown, will start at 8AM and continue through the afternoon, with

guest speakers, panel discussions, and more. Additional information is available on the Society's website, www.fentresscountyhistoricalsociety.org

and it's Facebook page.

Conference registration is open to all organizations and individuals in Fentress and adjacent counties with an interest in preserving our heritage as a legacy for future generations.

[/vc_column][/vc_row]